Owner of Contenght
Staff member
Support

superadmin@contenght.com
How to properly submit your media.
Go to the correct category and select the appropriate forum for your submission.
Follow the screenshots below. Following these instructions will make your submission process easy as possible!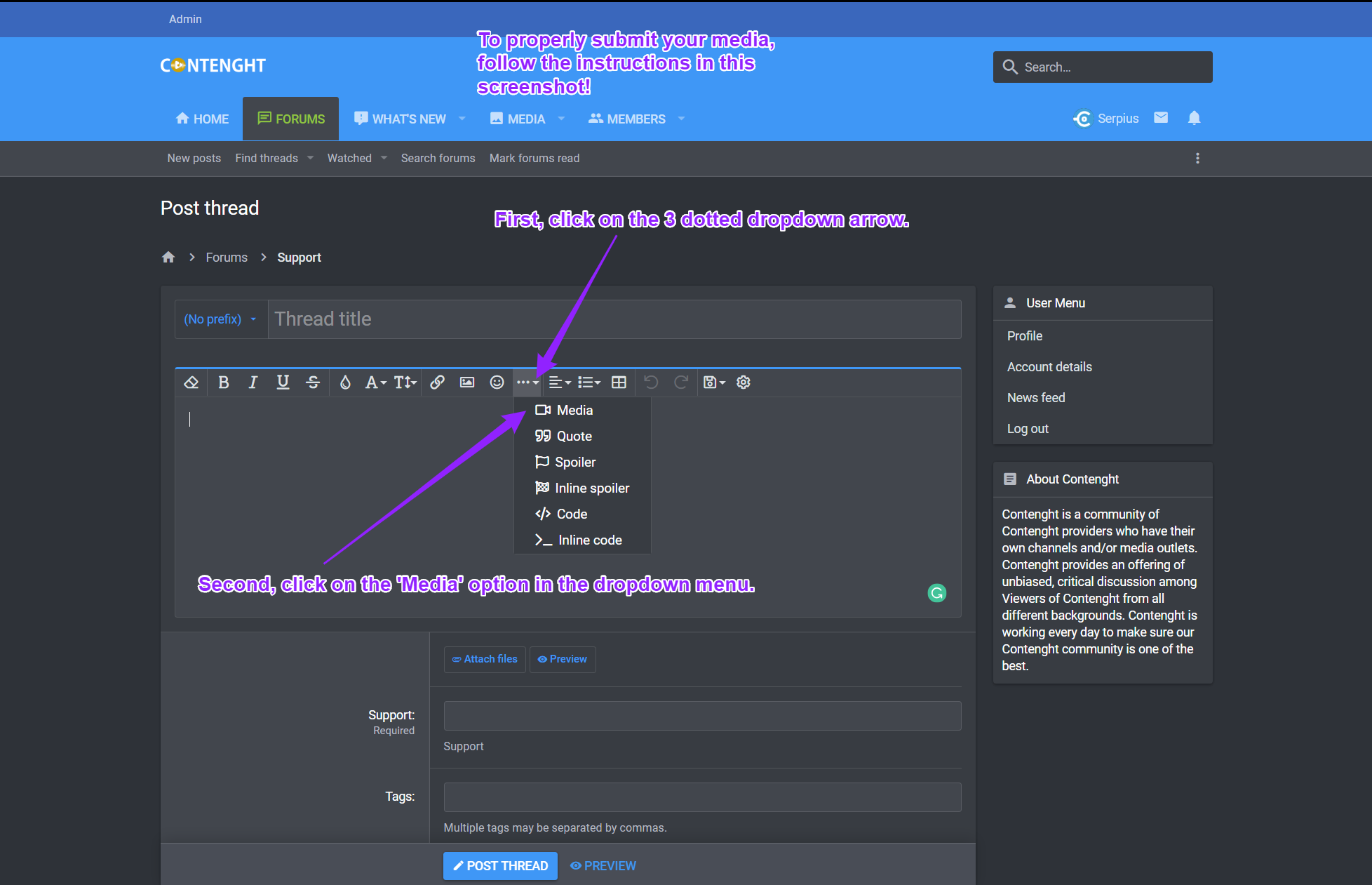 Next screenshot...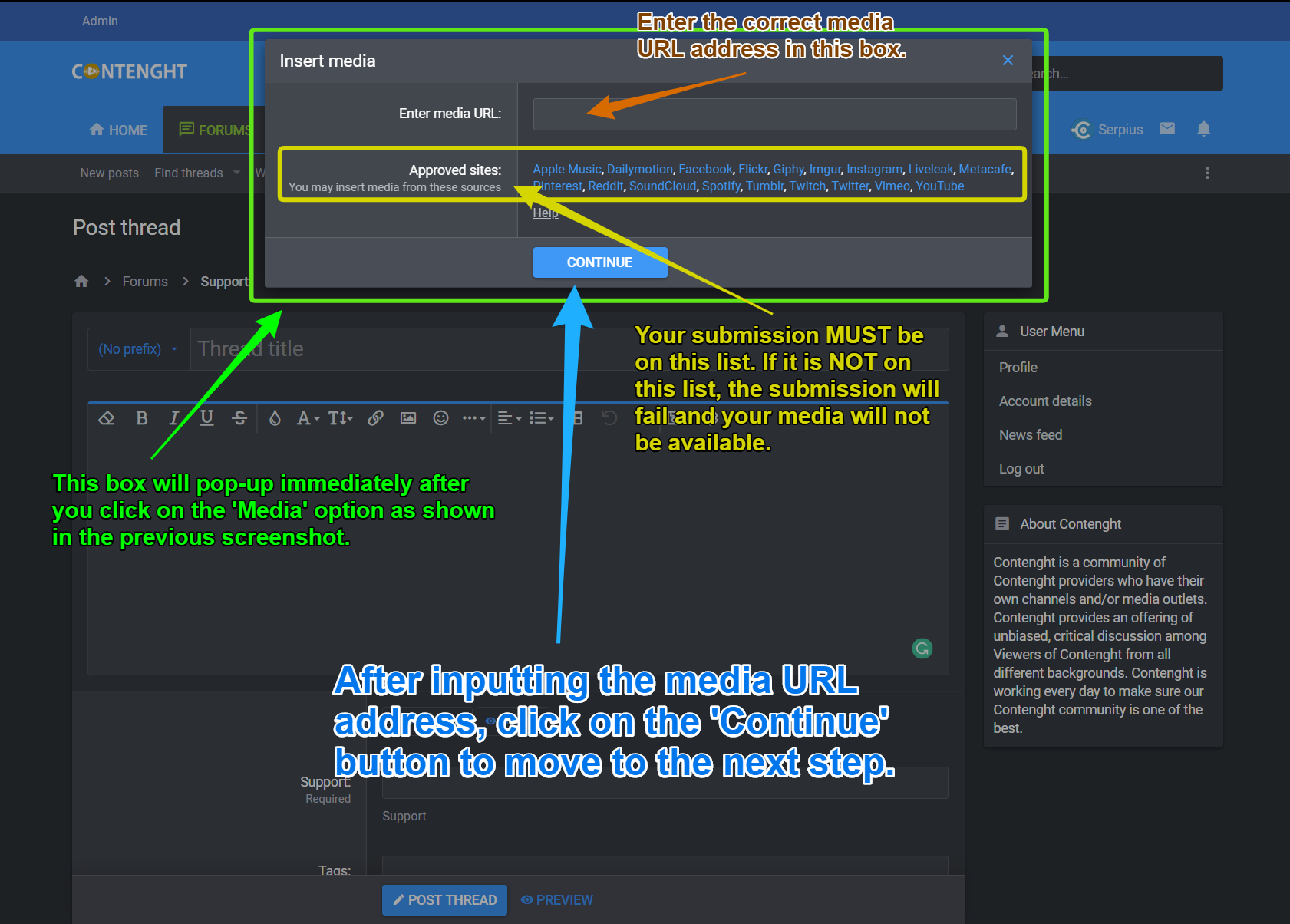 Last screenshot...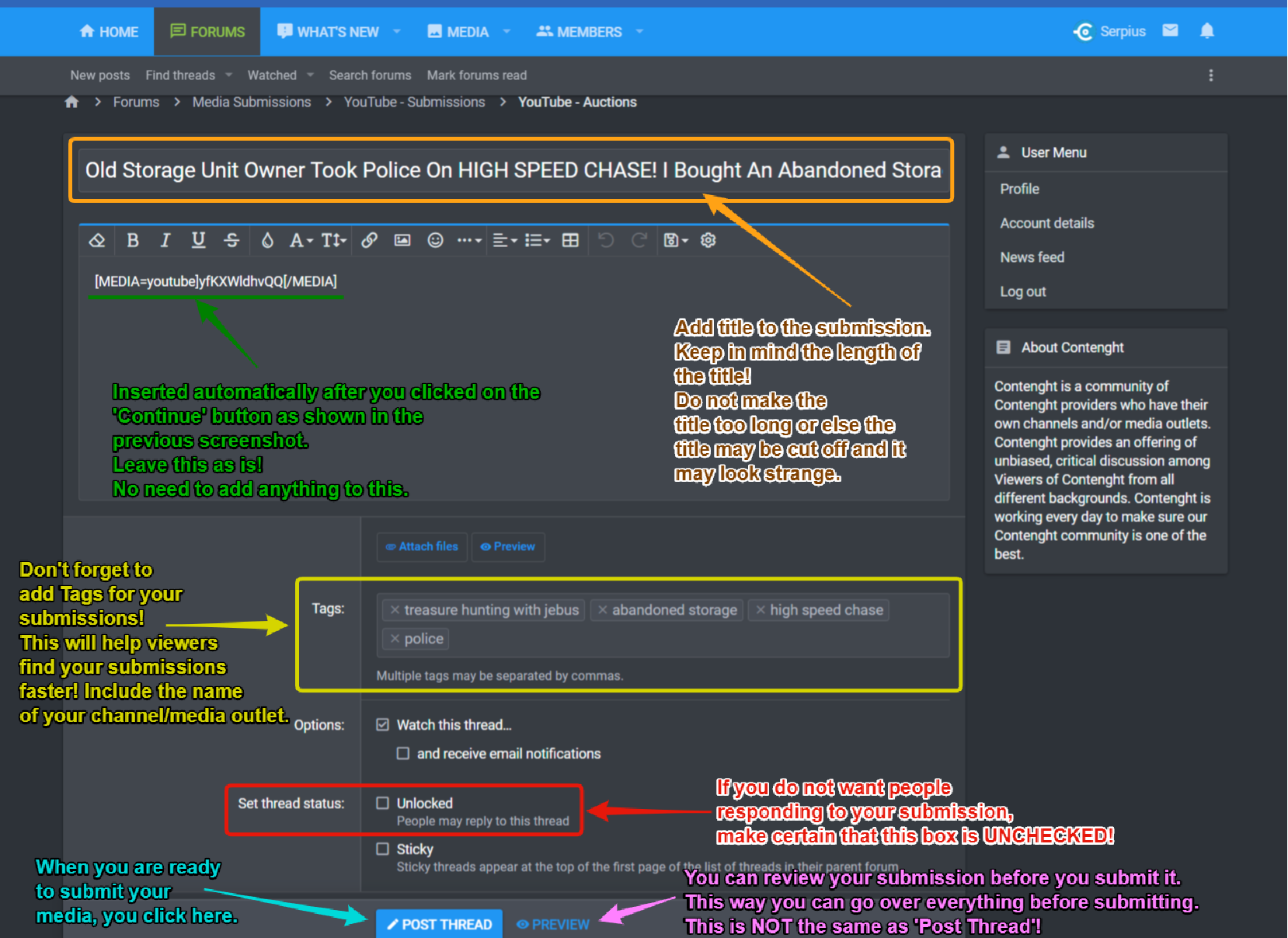 If you have followed the instructions provided by those screenshots, you have successfully submitted your media!
Any questions? Please create a NEW thread and post it in the Support forum!
You will NOT be able to reply directly to this thread.
Enjoy!